Letter Writing Party: Effects of Militarism
August 17 @ 6:00 pm
CDT
Free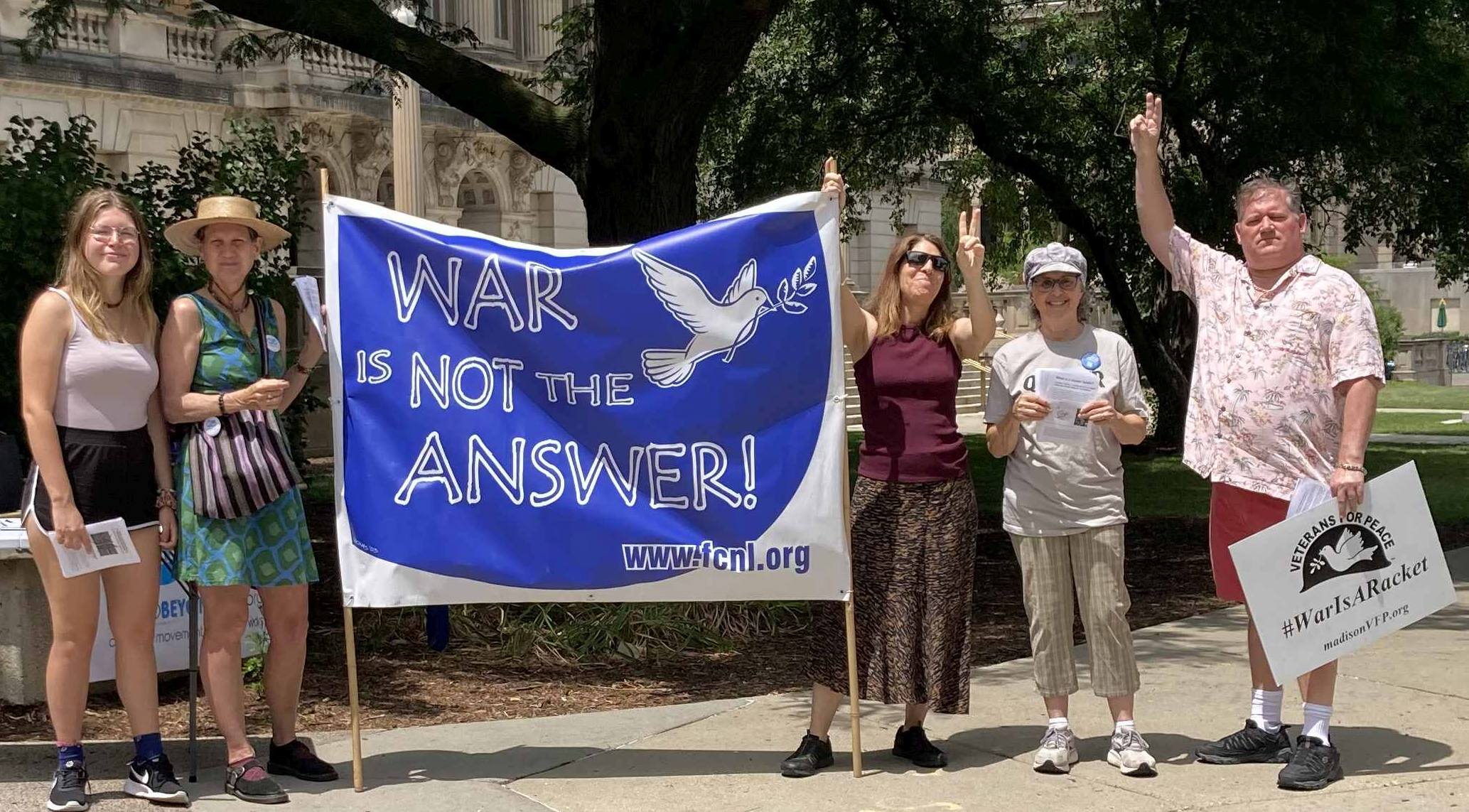 This just in … we are a majority!  55% of people in the US want Congress to stop funding the war in Ukraine (CNN poll, August 4).
WAR IS NOT AN ANSWER TO CONFLICTS! LET'S MAKE WARS OBSOLETE!
Our chapter of WBW is announcing a new effort in our resistance to the war in Ukraine and wars everywhere!
Thursday, Aug 17 – 6:00 – 8:00 pm, Hawthorne Library. 2707 E Washington Ave. Join us for the first of a new monthly series of World BEYOND War social gatherings to prepare letters-to-the-editor, guest editorials, and/or talking points for being interviewed or debating.

You are invited to the first of a new monthly series of World BEYOND War social gatherings to prepare letters-to-the-editor, op-eds, and/or talking points for interviews or debating.
Do you want to get better at convincing people that war is never the answer? Bring your ideas and tough questions! We'll work in small groups to help each other.
Our topic is "effects of militarism." As these effects are many and all over, there is the chance to approach it from many different aspects and individual interests. Considering also the perspective of national or global, examples of impacts are:
climate change
economic / social
political / geopolitical
extractive / dominance over natural resources
moral
During the gathering, we will help each other with information, resources, and articulation of our individual arguments. You can use a "hook" that grabs the reader's attention: a local or personal angle, or a reference to something already in the headlines. Voice-to-text will help us write quickly. You'll go home with a draft or a finished piece to submit to media outlets when you are ready signed So and So, Madison for a World BEYOND War.
We don't want to get too far ahead of ourselves, but there are exciting possibilities we are exploring to use the products of such a campaign to galvanize more local interest in our resistance to wars.
Of course, if time constraints and/or just preference do not allow you to join a social meeting, please consider nonetheless to participate in the campaign. Contact us, we'll coordinate.
RSVP to warabolition@gmail.com so that we can prepare and be ready!
Related Events