Art Build For An Anti-War Remembrance Day And A Free Palestine
November 11 @ 10:00 am

-

12:00 pm

EST

Free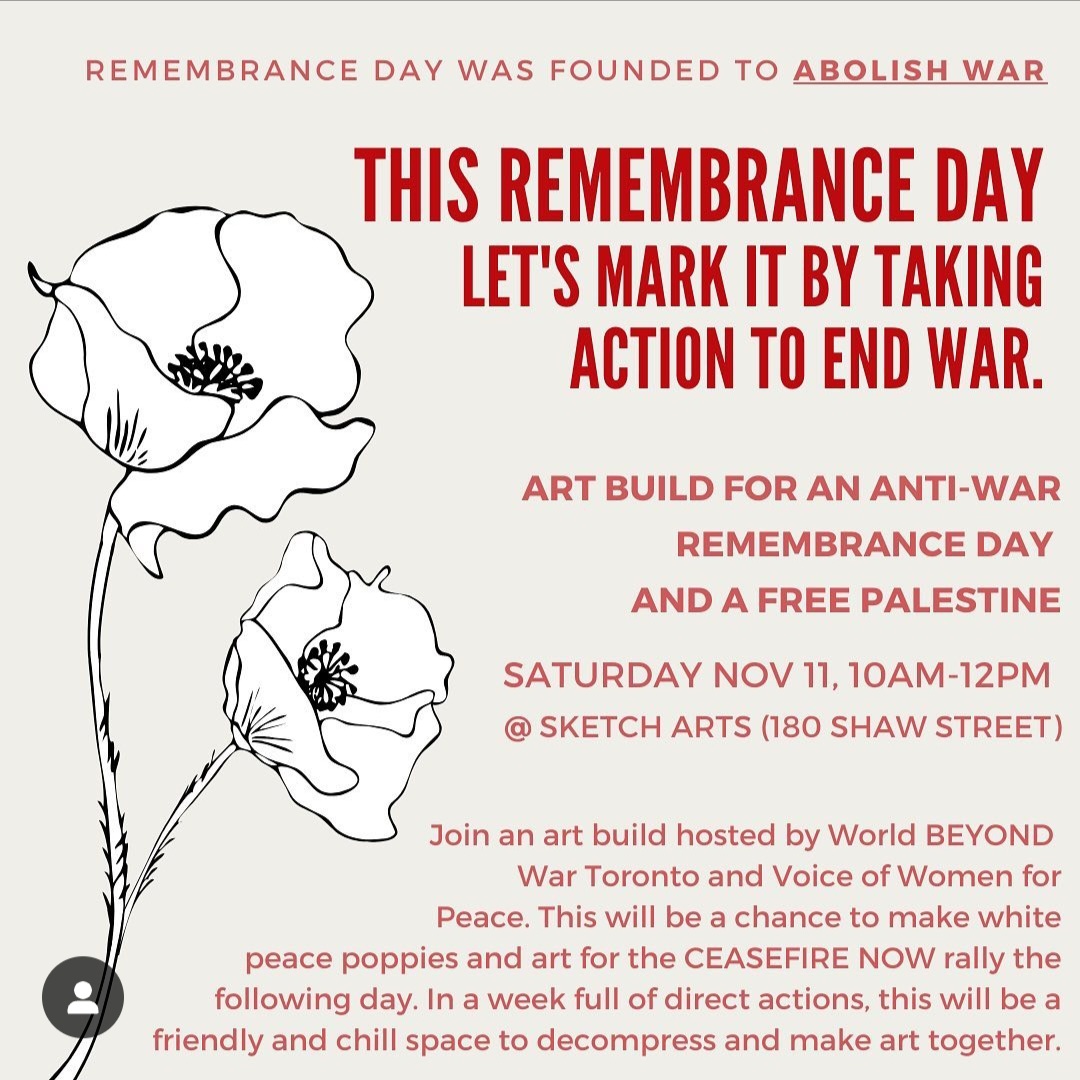 JOIN US THIS SATURDAY at an art build for an anti-war Remembrance Day and a Free Palestine.
Remembrance Day was founded to abolish war. This Remembrance Day, let's mark it by taking action to end war and demand a ceasefire in Palestine.
Saturday Nov 11th, 10 am – 12 pm
At Sketch Toronto art space (180 Shaw street)
This will be a chance to make white peace poppies and art for the CEASEFIRE NOW rally the following day. In a week full of direct actions, this will be a freindly and chill space to decompress and make art together.
Hosted by @torontowbw and @vowpeace.
More info on white poppies: the peace poppy is a global symbol of remembrance of all victims of war, a commitment to peace, and a challenge to attempts to glamorize or celebrate war. When we wear the white poppy, we remember the millions of civilians who have died in war, the millions of children that have been orphaned by war, the millions of refugees that have been displaced from their homes by war and the toxic environmental damage by war.